Catch me by Email or on Etsy, Facebook, Twitter, Pinterest, Flickr, Instagram, or LinkedIn
I am a Marketer bred from Ryerson University. I first fell in love with Canon back in 2007, when I bought my first Powershot; today, I work in Marketing for Canon Canada. My love for academia has sent me back to school though, and so I am currently a part time student pursuing my Master of Business Administration at the Schulich School of Business. I've always wished that I was born in the 60s, so that I could live and breathe life with the greatest rock band of all time, the Beatles. I take a photo a day because it's remarkably therapeutic. I was a geek way before it was cool to be a geek. I'd rather spend my nights having great conversations with great company over dinner than drinking and partying. When it comes to shopping, labels mean nothing; I buy because I like it, it makes me feel good, and I think it looks good. I am a Taurus, the Queen of Stubborn. I want a house with window boxes of flowers, pretty shutters, a white picket fence and a creative room/studio. Consistent traveling year after year is my deepest, darkest desire and I've been doing just that. I have the kind of family that I'd wish upon everyone: the absolute best.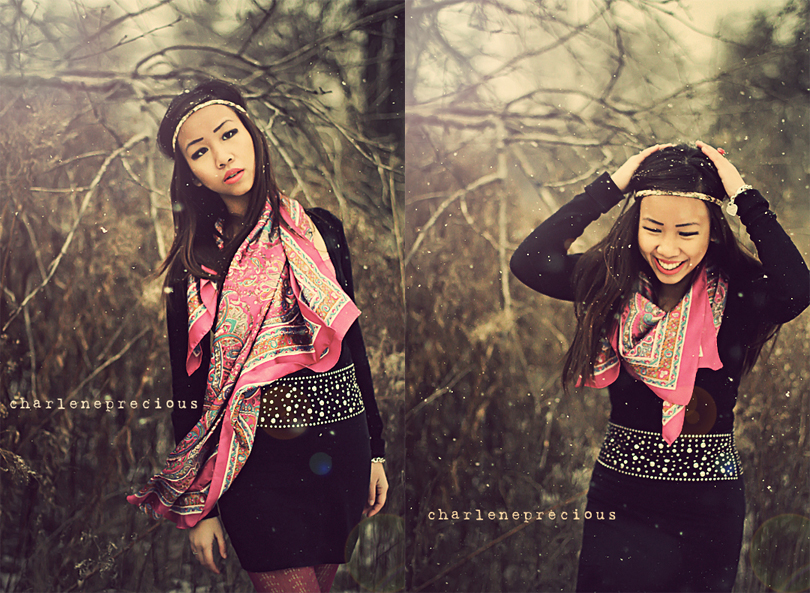 When it comes to movies, I will always pick horror over any other genre. I love anything old, antique, and/or vintage and I desperately want a personal 50s pin-up model to create vintage photographs with. I see the world through a photographer's eyes, where everything is a thousand times more beautiful. I wanted to be a graphic designer once upon a time, therefore, I am savvy with graphic design today. I get a high out of speaking in front of people. I make an effort to build and keep relationships, make time for people, and be on time. I clear the air, I make peace, I don't hold grudges because life's too short to do otherwise. I want to help people in any way that I can, for as long as that help is within my power. My greatest weakness is crying when I am angry and I can't articulate myself. I am an advocate of eating whatever you want to eat, healthy or unhealthy, because food is one of life's greatest luxuries and I couldn't stand to miss out on it. This paragraph could go on forever, so I've forced a stop. The rest of me is an open book through words and photographs. Thank you for reading, :).